The Public Allies Americorps program is a national movement committed to advancing social justice and equity in local communities. Public Allies is now entering into its 25th year of existence and currently operates in 24 communities throughout the United States. CDTech is proud to be a long-time partner, operating the only site in Los Angeles.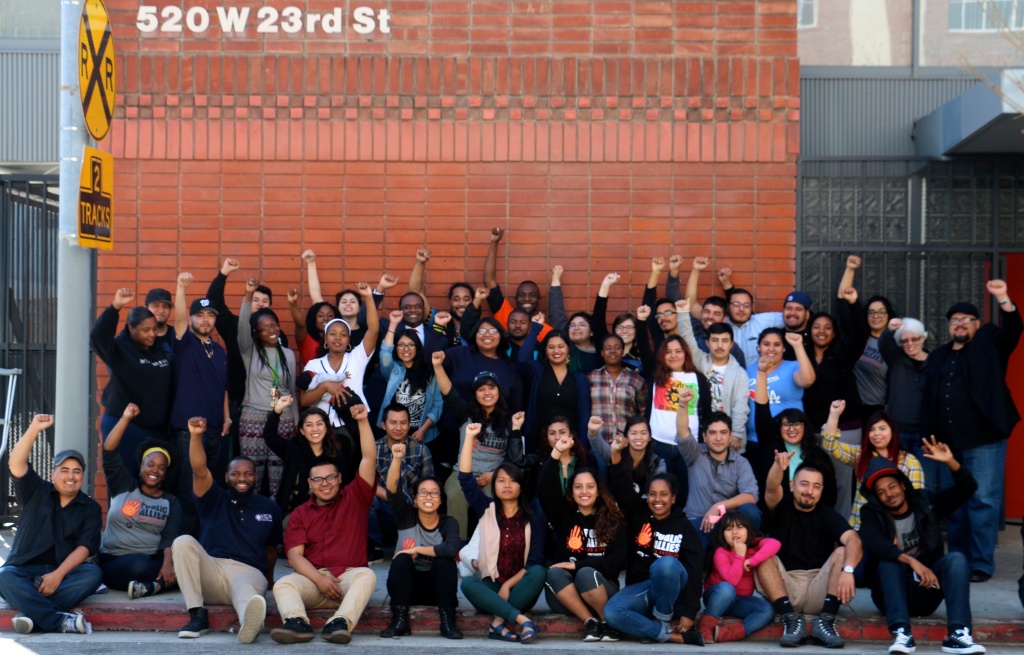 CDTech's Public Allies, Los Angeles site holds a special value for developing local leadership with a focus on engaging young adults from South Los Angeles; however, applicants from throughout the various Los Angeles communities are always considered. The Los Angeles site aims to create a program environment that is inclusive of all members of our communities who are traditionally marginalized by economic systems such as young men of color, LGBTQIA+ community, youth impacted by the justice system and individuals without formal education & job training.
On August 11th, 2017, CDTech will brought together over 80 program hopefuls for an opportunity to interview with over a dozen local community-based organizations. This year, the Public Allies program will on-board 42 finalists who will become a part of the 2017-2018 Public Allies cohort. The 42 finalist will engage in an intensive 10-month apprentice program working in a full-time position with local organizations. As part of their program experience, program participants – known as Allies – will gain on the job experience, professional development and social justice training, one on one coaching and build a supportive professional network with program Alumni.
Additionally, as part of CDTech's long-time commitment to community-based education, all Allies will complete at least one Community Planning and Economic Development course at Los Angeles Trade Tech. The Allies will be challenges to use their learning from the course in their community-based work.
The ultimate goal of the program is to build a powerful cohort of young, professional leaders who are reflective of the communities CDTech serves.
The Public Allies, Los Angeles program is still accepting partnership inquiries from Los Angeles-based organizations that would like to support inclusive leadership. Click here for more information.