The intersectional experiences of Latina immigrant women in South Los Angeles have without a doubt, created compounded obstacles for reaching both economic and social capital in a community that it, of itself, has historically faced systemic challenges.
They are women.
They are people of color.
They are immigrants.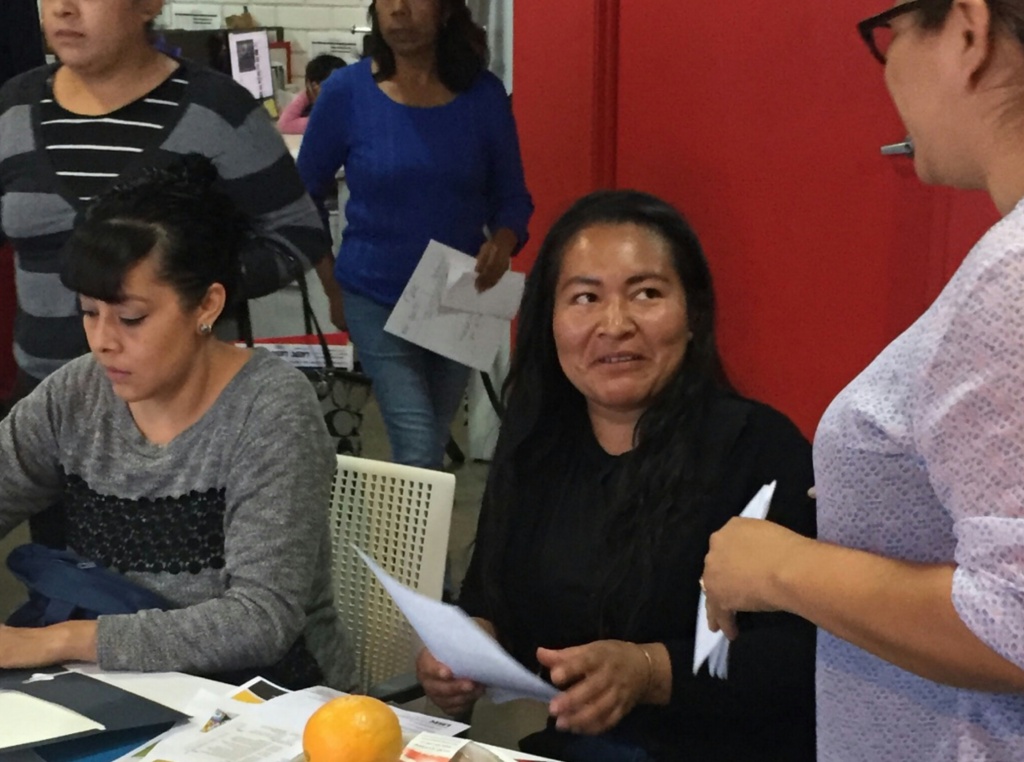 The commencement of this year brought no comfort, with a national administration whose promises and policies aim to further constrict the opportunities for individuals who happen to be: women, people of color and immigrants.
It is because of this, that it becomes ever more critical to create opportunities and invest in South LA residents to build their personal power, gain marketable professional skills while becoming drivers in civic and policy decision-making.
According to a 2015 study for Senate Select Committee on Women and Inequality, a staggering 62% of Latina women in South LA have attained less than a high school education. Coupled with the deeply rooted economic and racial hurdles, it is no surprise that this places many immigrant Latinas in South LA on the underside of the growing economic gaps in Los Angeles. The study also found that 35% of women in South Los Angeles are living in poverty, and an additional 13% are living in deep poverty.
While creating workforce and skill building opportunities for women who find themselves at the foreground of these intersections is vital, it alone is not enough.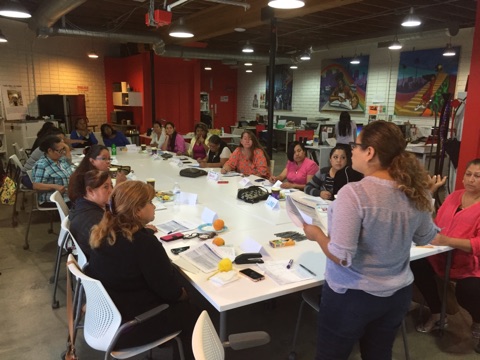 'We're constantly letting other people decide for us. We need to start being a part of the decision-making.' So was a statement made by one of the participants of the Latina Immigrant Leaders program that was recently launched by CDTech on May 13th. The program's model focuses on civic leadership, community engagement, practicing leadership and skill building.
The curriculum, which was developed in a collaborative effort between CDTech organizers and long-time South LA Latina immigrant leaders, aims at building value-based leadership. The end goal of the program is to assist with developing Latina immigrant leaders in South LA who are committed to transforming the community building a long self-sustaining network of Latina leaders committed to working with African-American, US-born Latinos and other stakeholders to create a healthy and economically vibrant South Los Angeles region. Participants in the program are also provided with the opportunity to complete a Community Planning course with credit at Los Angeles Trade Tech, with tuition being included with the program participation. One program participant shared that she enjoyed the fact that she and the other participants "can pursue our education and study something that we like for a better future."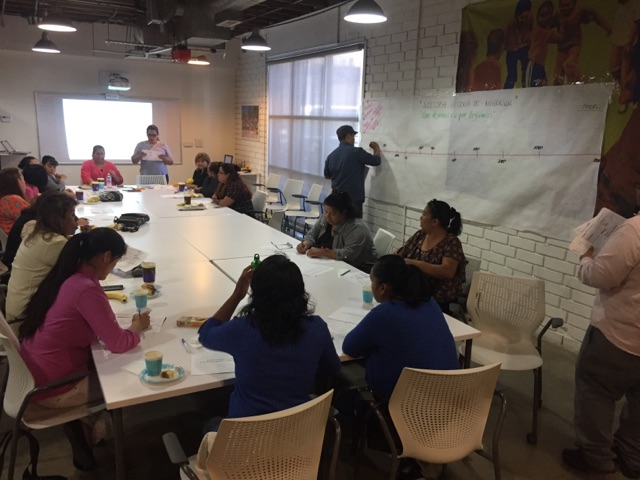 The program kick-off day welcomed 20 local Latina Immigrant leaders, all of whom expressed excitement to be able connect with one another and hope that they will be able to converge their experience as women, as people of color and as immigrants to build a base of power that will influence the future of South LA for the better. As one participant noted, "listening to the different opinions of my colleagues, I learned that I can fight and help my community. I learned that being an undocumented woman, I can become a Latina leader." Another participant added "I learned that women can be leaders, that we have to raise the voice and form a group of women who can help the community."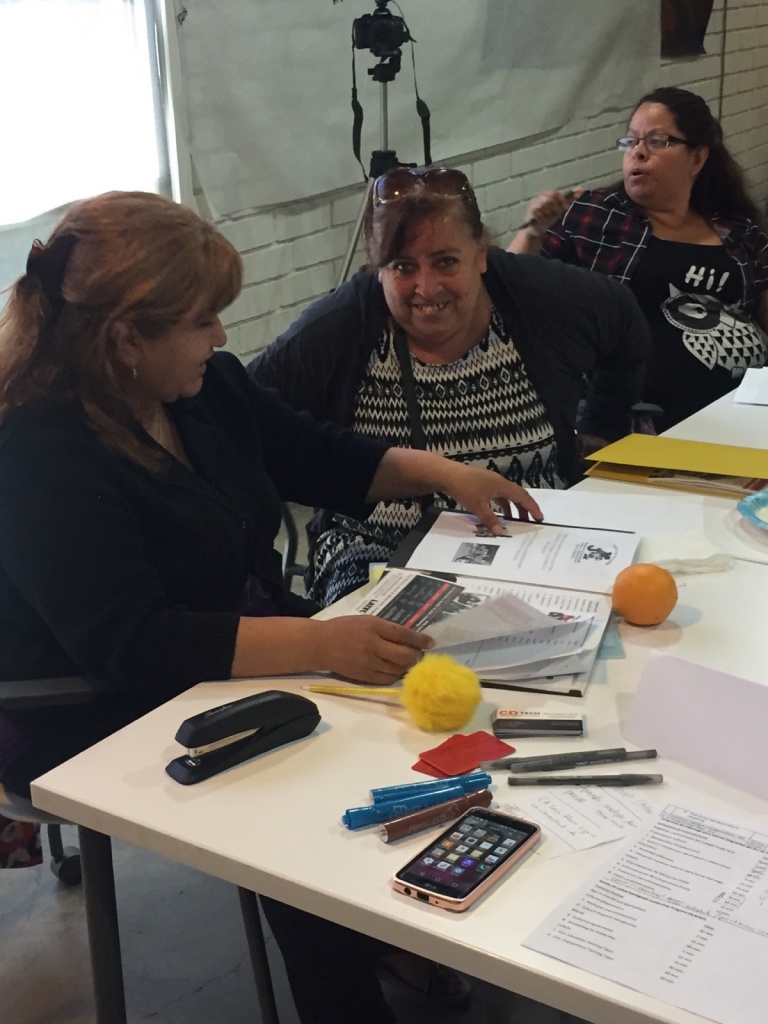 -L.Torres
For more information on the Latina Immigrant Leaders Program, contact Susana Coracero at scoracero@cdtech.org or William Flores at wflores@cdtech.org