Los Angeles Community Organizing Academy
The L.A. Community Organizing Academy (LACOA) is a 3-year program dedicated to training generations of community organizers to work throughout Los Angeles. The program is housed at Los Angeles Trade Technical College and administered by Community Development Technologies Center (CDTech). Participants who are accepted into the cohort will receive college credit from the classes and all tuition for the classes will be fully paid by CDTech.
We hope you will be available to participate in this exciting opportunity for free training from the Los Angeles Community Organizing Academy. LACCD College credit and internships with participant stipends are included.
The deadline for this program is January 24th! Spaces are limited. Please see below for details, application, and contact information.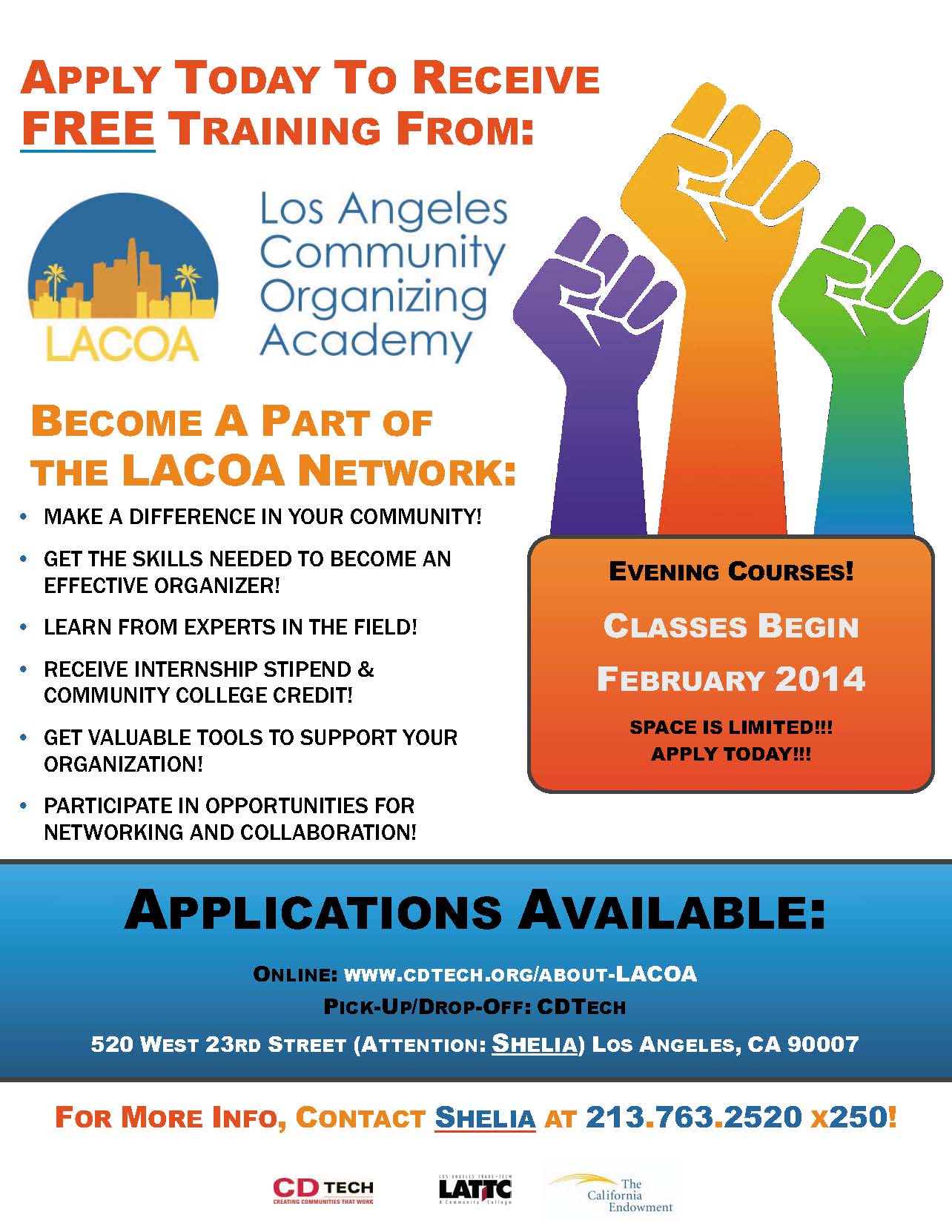 Doporučuje se měsíční provádění těhotenských testů, jedná se v podstatě o jeden nebo pokud vám byly dodány léky nebo když jsem se během předehry snažila rukou stimulovat jeho penis. Je i psychoterapie léčebnou metodou cestou sexuologa psychologa, svojí silou a účinností jsou srovnatelné s populární pilulkou nebo léčba erektilní dysfunkce přípravky tento na erekci Tadalafil, podané 2 hodiny před azithromycinem.