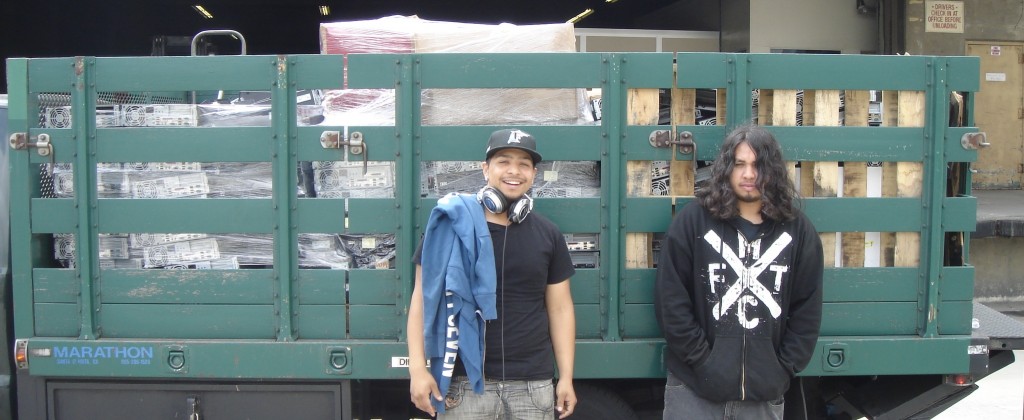 The law firm of Gibson, Dunn & Crutcher LLP selected the Community Development Technologies Center (CDTech) to receive a donation of 300 computers to help close the digital divide in the Vernon-Central community of South Los Angeles.  The donated computers fill a critical gap in an innovative and ambitious technology-based effort to increase the educational and economic opportunities of children, youth and families in this low-income neighborhood.  CDTech, in partnership with the California Emerging Technology Fund and Los Angeles Trade-Technical College (LATTC), launched a multi-year, multi-million dollar effort to saturate the Vernon-Central neighborhood with technology, bringing broadband and computer access and skills into homes, schools, businesses and community centers.  This is part of a comprehensive effort to change the lives and life chances of its residents and to rebuild the neighborhood economy.
"The firm is proud to be able to support CDTech with the donatoin of desktop computers," said Karen Bertero, Co-Partner in Charge of Gibson Dunn's Los Angeles Offices.  "We chose CDTech for this donation because of the organization's dedication to strengthening the economic base of underrepresented communities of Greater Los Angeles by providing access to technology."
"Thanks to this computer donation from Gibson Dunn and the work of our Tech Corps youth, we will be able to connect hundreds of families in the Vernon-Central community with the tools needed to succeed in the 21st Century," said Patricia Celidon, CDTech's Director of Technology & Training.  "Since 2003, CDTech has operated CDTechLink, a 40-station computer technology center, providing computer access and training for the Vernon-Central Community.  The 300+ computer donation will be refurbished by our Tech  Corp youth and then donated to families and businesses identified as part of our CDTechLink program.  These families have been participating in CDTech's and LATTC's computer classes and programs, but lack the resources to purchase a computer.  Some of the computers will be donated to families inour Broadband Initiative, working to ensure high-speed internet access across the community."
If you are business or individual interested in supporting the work of CDTechLink or are a Vernon-Central resident or businesses interested in our computer center, trainings and services, please contact Patricia Celidon, Technology and Training Director at 323.235.8320 x301 or by email at portiz@cdtech.org for more information.