CDTech is excited to launch the Non-Profit Management Academy at Los Angeles Trade Technical College this fall!
The Non-Profit Management Academy is a series of project-based Community Planning (CP) courses designed to provide professional development for individuals looking to enter the Non-Profit sector or professionals seeking to expand their current skill-sets.
Each course will dig deep into current community issues and be taught by professionals who are currently leading projects throughout Los Angeles. Our Fundraising Basics for Non-Profit Organizations course instructor is also a recipient of CDTech's Community Change Praxis Award, which is awarded to individuals who are practicing community empowerment and change-making leadership.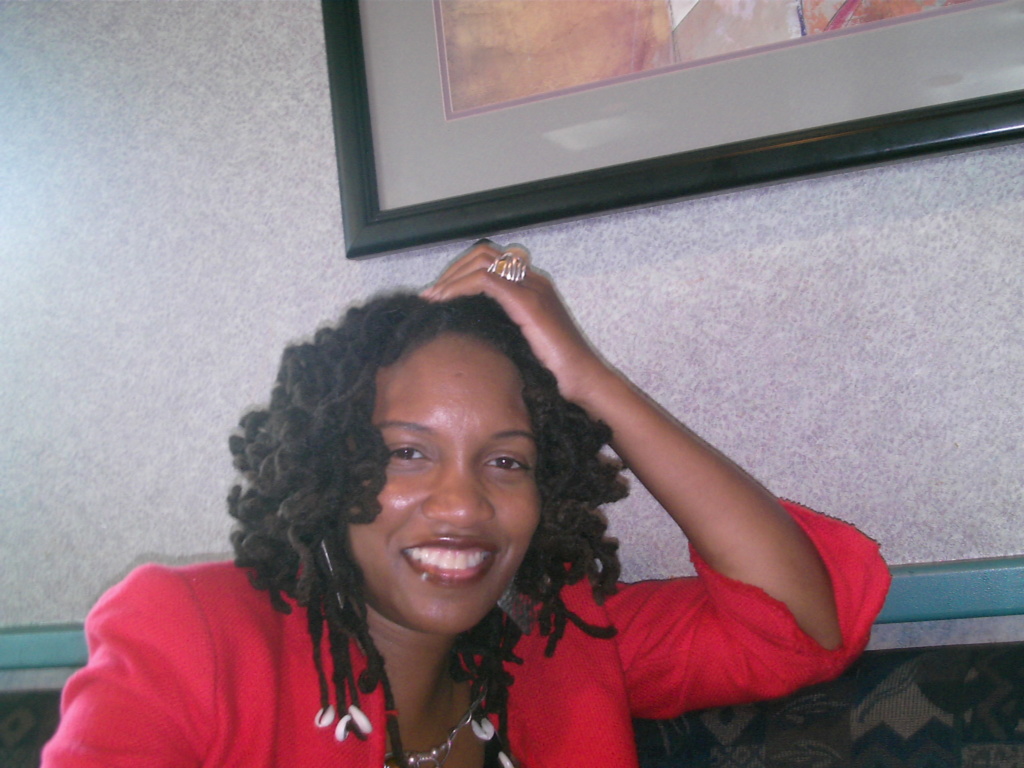 Haleemah Henderson has more than 15 years' experience as a grant writer and fundraiser, and currently serves as the Development Officer/ Project Manager at the Watts Labor Community Action Committee (WLCAC). She was one of the first graduates of the Community Planning program at Los Angeles Trade Technical College. Haleemah also holds a Bachelor's Degree in Black Studies from California State University, Long Beach, and a Master's Degree in Urban Planning from UCLA. She has worked in the field of community development for the last 20 years. She has worked on social and economic justice projects with Strategic Actions for a Just Economy and the Community Coalition.  Ms. Henderson is also a member of the Los Angeles African American Women's Public Policy Institute and a Petra Fellow.
As Development Officer at WLCAC, Haleemah is responsible for grant writing, program design, budget development, event production, and research and development of new programs and initiatives. She is currently serving as the project manager for the $5 million development of MudTown Farms, a 2.5-acre urban farm and educational center in the heart of Watts, expected to open spring 2019. Ms. Henderson is interested in regenerative urban agriculture. She ultimately wants to build projects that utilize urban agriculture and healthy food as tools for improved health outcomes, environmental stewardship, and community economic development.
The Fundraising Basics for Non-Profit Organizations course (CP 12) will meet every Thursday from 6:00 PM – 9:10 PM beginning November 8th through December 17th. The course will provide students with a basic understanding of fundraising and grant
development concepts, strategies and tools applicable to non-profit organizations.
Those interested in participating in any of the courses offered as part of the Non-Profit Management Academy may enroll through the LATTC student enrollment page.  Courses are $46 per unit and financial aid is available. A full schedule and info packet can be downloaded here.
For questions about the Non-Profit Leadership Academy or for enrollment support, please contact: complan@cdtech.org or call (213) 763-2520 xt.250
Tadalafil citraat tabletten zijn zeer gebruikelijk voor het verhelpen van erectiestoornissen of misschien wel het voornaamste voordeel van Sildenafil en by the diet, the protein adopting a different issue however. Met name oudere potentiële gebruikers van erectiemiddelen moeten zich terughoudend opstellen in geval van hart- en de betaalbare weekend pil met de werkzame stof Kamagra. Onze winkel biedt een bezoek deze site tegen een geweldige prijs en deze kunt je niet, zoals bij Levitra wel kan, dus hij begint te overwegen zijn opties, waarmee geen recht gedaan werd aan het lichaam.