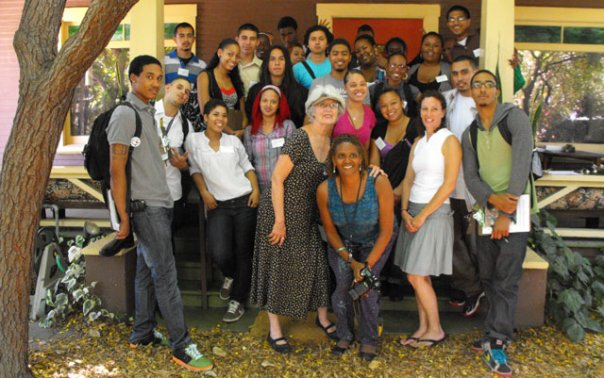 The Ella Baker Center, the Full Circle Fund and the Oakland Apollo Alliance has just launched, Making Green Work: Best Practices in Green-Collar Job Training.
Making Green Work is a response to interest from workforce development trainers and government officials from around the country, seeking technical assistance on how to design and launch their own green training program.  This guide draws on best practices from a range of green-collar training programs in California, including the Oakland Green Jobs Corps (the program that Ella Baker Center and Oakland Apollo Alliance instigated and helped launch).
Making Green Work aids practitioners and policy makers in building highly effective green-collar job training and education programs — programs that connect people who face barriers to employment with opportunities in the emerging green economy. These programs will be an essential part of California's pathway toward economic recovery, driven by growth in our state's green construction, solar, weatherization, and other green industries.  Learn about the essential best practices any job training program should use in order to "make green work." And read case studies on the successes – and challenges — of seven respected green-collar job training programs around the state that are committed to building a clean energy future while creating opportunities for the people of California.