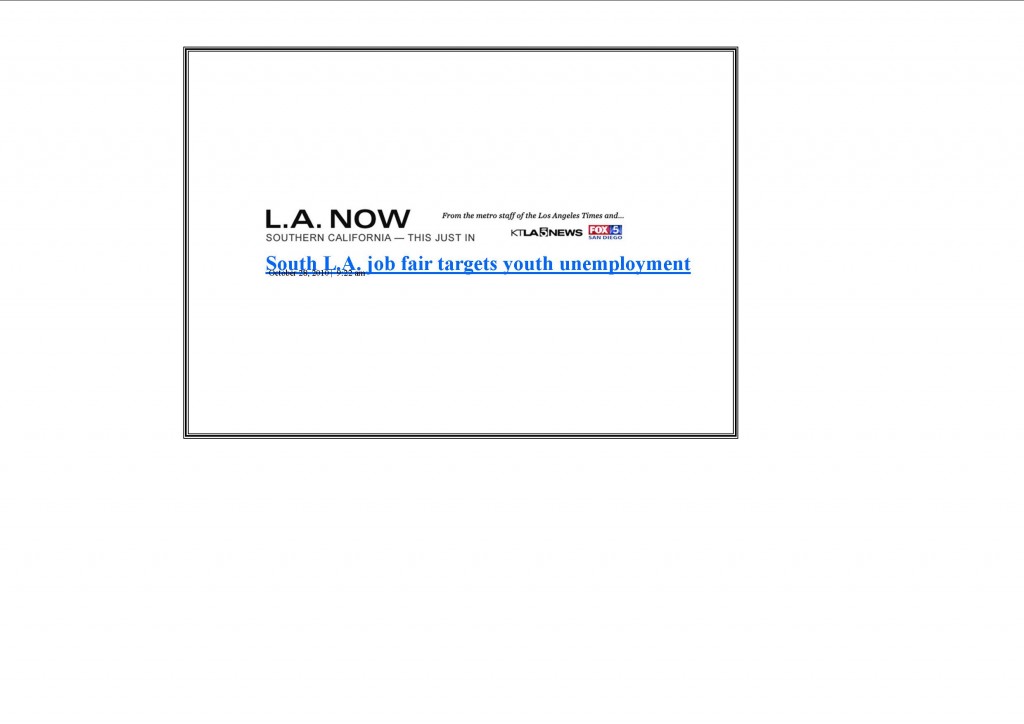 October 28, 2010 |  9:22 am
Young people in South Los Angeles will have an opportunity to learn critical job-hunting and employment development skills Saturday at a community job and resource fair.
The interactive fair organized by the Vernon Central Workforce Development Network, a nonprofit that tackles youth unemployment, will offer attendees the chance to participate in various workshops that could help them land a job.
They include resume writing, interviewing skills, an introduction to labor unions and launching a small business.
Los Angeles City Councilwoman Jan Perry, who with Assembly Speaker John A. Perez is backing the event, said the fair would greatly benefit young people by helping them polish their communication skills, learn to network and find a job.
More than half of all young adults in South Los Angeles are unemployed and need the boost the fair hopes to provide, said Benjamin Torres, president and chief executive of Community Development Technologies Center, an L.A.-based group that promotes economic opportunities for low-income residents."This is one concrete step we are taking to bring together the resources of political, business, education and industry leaders to create solutions," Torres said in a statement.
The fair will run from 9 a.m. to noon at the South Los Angeles Constituent Services Center, 4301 South Central Ave., Los Angeles.
— Ann M. Simmons