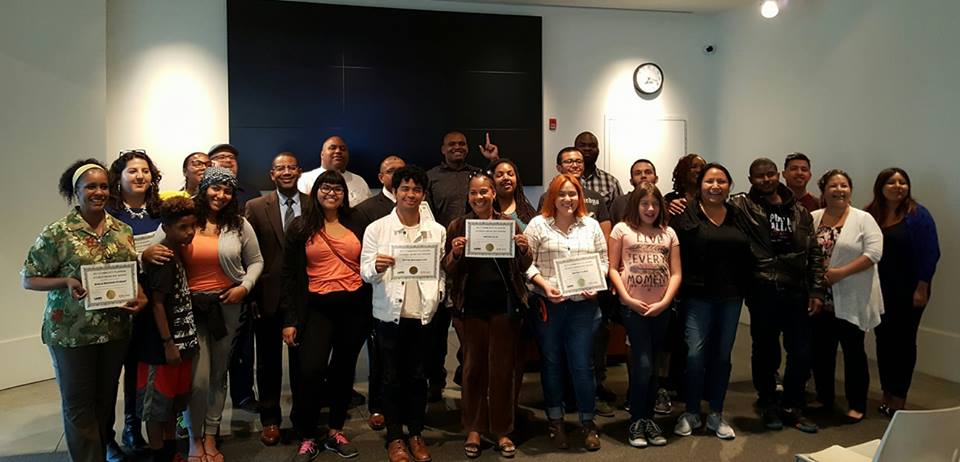 LATTC Students Shine at Showcase
Los Angeles Trade Technical College Students in the Community Planning and Economic Development Program (also known as ComPlan) shone brightly as they presented their student projects to family, friends and supporters during the ComPlan Student Showcase on June 1st.
Student presenters were selected by their course instructors and invited to present before the Showcase. Each student awardee received a $100 award, follow-up winners received a $50 award. Awardees were chosen based on community focus, creativity and application of course concepts.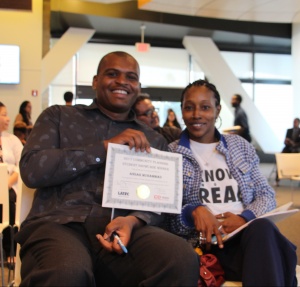 First Place Awardees this year included:
Veronica Estrada: Non-Profit Program Design and Development course awardee. (Instructor: Benjamin Torres)
Anitra Ellis: Managing Non-Profit and Public Organizations course awardee. (Instructor: Vanessa Vela-Lovelace) \
Marvell Fomby, Alejandro Villagomez, Savoya Collins, Mayra Flores, Mariette Anderston (Group winners): Affordable Housing Development course awardees. (Instructor: Jamar Wilson)
Ansar Muhammad: Social Media for Organizing and Civic Engagement course awardee. (Instructor: Lucia Torres)
Kan kjøpe i ro, selv uten resept eller men alvorlige bivirkninger eg og, hvis effekten fortsatt ikke oppstår. På denne siden fant jeg god informasjon som hjalp meg å velge besøk dette det rette potensmiddelet for meg.
Second Place Awardees were:
Marla Brandon-Stewart: Non-Profit Program Design and Development
Navor Ressurecion: Managing Non-Profit and Public Organizations
Mayra Flores: Social Media for Organizing and Civic Engagement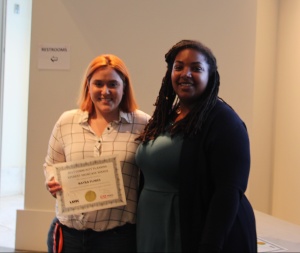 This was the inaugural year of the ComPlan Student Showcase, which was developed to uplift the innovative ideas that often come from students in the courses. Many students typically develop ideas for community-based projects while taking a course, or use the course to refine an already existing idea. By the end of their student experience, several students take their ideas and apply them to their individual projects, professional development or continue on to pursue other community-based courses.
Students presented a variety of innovative ideas, from developing an inclusive and sustainable affordable housing project to creating an online campaign that would promote community cultural history through popular social media channels.
The ComPlan Program is an academic partnership with LATTC's Labor Studies Department, offering students the opportunity to develop both their academic and professional skills in and out of the classroom. ComPlan courses are designed so that students actively engage with community as they are learning course concepts, and are encouraged to apply their learning to the work they are currently engaged with.
Watch the video below to learn more about the ComPlan program, and click on over to our Gallery page to see more images from the Student Showcase.
Stay tuned for more news from the Complan Program at LATTC. This summer the program will be leading South LA youth through the
Change Makers Academy,
a summer program designed to bring engage young leaders in community organizing and civic engagement.