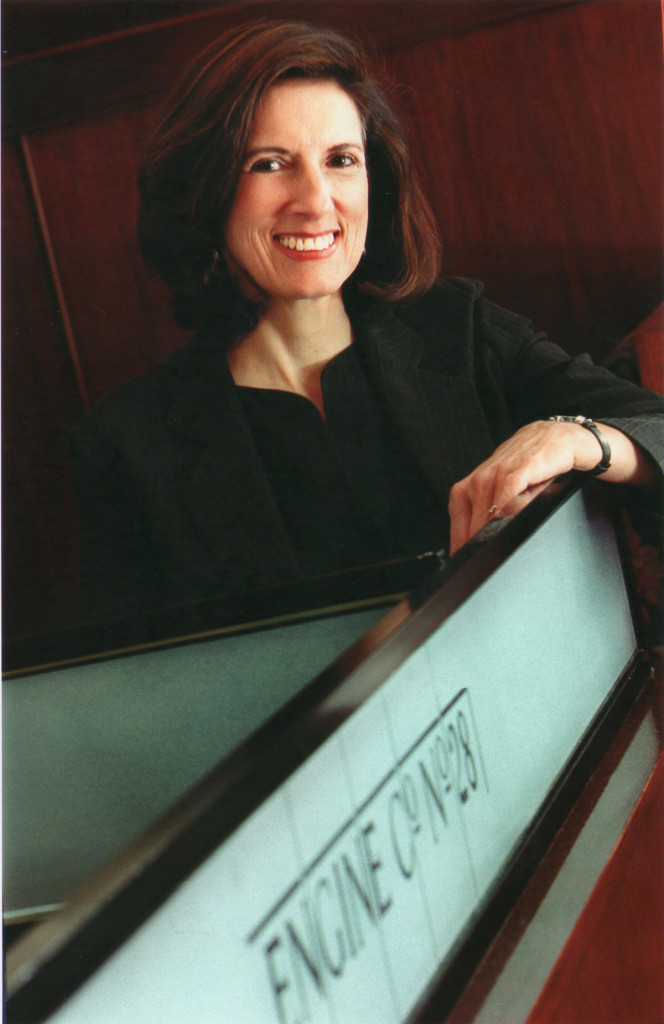 CDTech's Founder's Award is presented to an individual who exemplifies the values of economic opportunity and community impact. For our inaugural year, CDTech is proud to present the Founder's Award to a long-time partner in community transformation and advocate for economic opportunity, Linda Griego, during our 20th Anniversary Celebration on May 19th.
Ms. Griego is an entrepreneur, successful business owner and former Los Angeles deputy mayor.  Her career encompasses civic leadership, business management and government service.
She has served, since 1986, as president and chief executive officer of Griego Enterprises, Inc., a business management company. Ms. Griego was responsible for the development and historical renovation of an abandon 1912 firehouse into offices and a prominent downtown restaurant, Engine Co. No. 28.  She oversaw the operations of the restaurant for more than 22 years.  She has also developed pilot television programming aimed at the young Latino market.  Her most recent ventures include the opening of Etchea Bakery & Café on Bunker Hill in downtown Los Angeles; and operating the Oso Lodge in northern New Mexico.
From 1990 until 2000, Ms. Griego held a number of government-related appointments, including deputy mayor of the city of Los Angeles in the Tom Bradley Administration, president and chief executive officer of the Los Angeles Community Development Bank, and president and chief executive officer of Rebuild LA, the agency created to focus on inner-city economic development following the 1992 Los Angeles civil unrest.  For more than three decades, she has served on several government commissions, blue ribbon committees and boards of directors of local and national nonprofit organizations, including current service on the boards of the MLK Health and Wellness Community Development Corporation which she chairs, the Community Development Technology Center (CDTech), a successor to Rebuild LA; and the Art Center College of Design.  She is a trustee of the David and Lucile Packard Foundation and the Ralph M. Parsons Foundation.  She served as a trustee of the Robert Wood Johnson Foundation and founded the Martin Luther King, Jr. Community Hospital Foundation.  She also served as a Los Angeles director of the Federal Reserve Bank of San Francisco.
For twenty years, Ms. Griego has served as a director of publicly–traded and private corporations, including current service on the boards of directors of CBS Corporation, AECOM Technology Corporation and American Funds.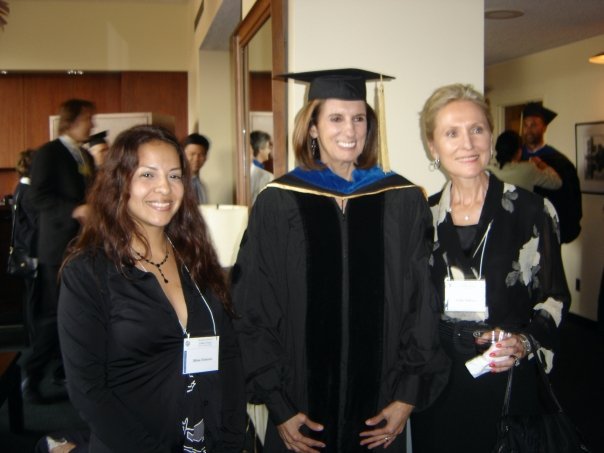 Ms. Griego holds a Bachelor of Arts degree in History from UCLA.  In 2008, she was awarded the UCLA Medal, the highest honor bestowed by the university.  She is a former senior fellow of the UCLA School of Public Policy, former director of the Chicano Studies Research Center Advisory Board; and currently serves on the UCLA Women's Health Center Advisory Board.
Born and raised in New Mexico, Ms. Griego comes from Mexican-American family of bakers and railroad workers.  Following graduation from high school, she moved to Washington, D. C. to work for her hometown Congressman and later for U.S. Senator Alan Cranston of California.  She also worked for Pacific Bell supervising telephone installation and repair crews in Los Angeles County.
Ms. Griego is married to Ron Peterson, a retired attorney, and they have lived in Los Angeles for 45 years.  They also have a home in Chama, New Mexico.
Please join us on May 19th, 2016 as we honor Ms. Linda Griego and all of her tireless work during CDTech's 20th Anniversary Celebration.