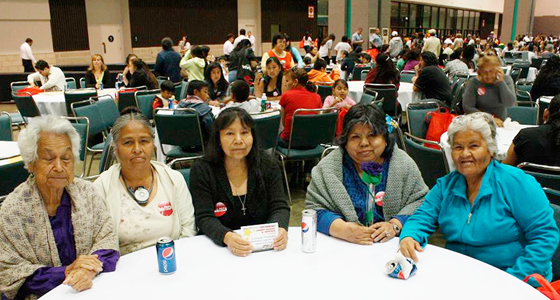 Several ParentLink participants (pictured here) attend LAUSD's 15th Annual Parent Summit and InfoTech at the L.A. Convention Center. Encouraged to register and participate at ParentLink meetings, they demonstrated leadership by taking the initiative to got involved
on a district level.  These parents are emerging as community leaders.
The conference offered workshops to parents and community stakeholders that focused on topics such as nutrition, communication, A-G requirements, and technology in the schools. The goal of the conference was to bring together parents from around the city to begin engaging on a district wide agenda to improve their children's education.