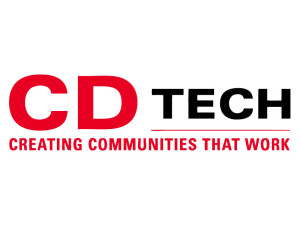 For Immediate Release
SOUTH CENTRAL LOS ANGELES DAY OF ACTION:
Residents, Students & Small Business Owners Gather to
Build Better Neighborhoods, Same Neighbors
April 14, 2015 Los Angeles, CA. – On April 18th, 2015, over 300 hundred residents, students, local business owners and community advocates are expected to gather at Santee Education Learning Complex for the SOUTH CENTRAL LOS ANGELES DAY OF ACTION, building the South Central Los Angeles community one block at a time. Community Development Technologies (CDTech), in partnership with Santee Education Learning Complex and Councilman Curren D. Price (CD9) will host the –
South Central Los Angeles Day of Action
April 18th, 2015
9 a.m. – 1 p.m.
@Santee Education Complex
1921 S. Maple Ave. Los Angeles, CA 90011
The Day of Action is a move toward building Better Neighborhoods, Same Neighbors through responsible redevelopment, small-business supports and resident rights education.
Activities on the Day of Action will include a community clean-up of over a dozen blocks surrounding Santee Education Complex in the Vernon Central area of South Central Los Angeles.
As part of a historic preservation project, local artist Raul Gonzalez, will be working with community on a mural that will face Maple Ave. Gonzalez has been actively working with Santee students to develop the design and content of the mural, which will reflect the desires of students for the future of their community.
Participants in the Day of Action will also have the opportunity to renovate and build up the local community garden located on the Santee school campus as well as participate in other activities such as building an interactive community narrative and learning about local community resources.
The South Central Los Angeles Day of Action will also be a day to empower residents and small business owners to become civically engaged in the growing residential and commercial developments along the Washington Blvd. corridor. Recently, the UNIDAD Coalition (United Neighbors in Defense Against Displacement ), a coalition of community-based groups in South Los Angeles announced the signing of a community benefits agreement (CBA) with a major planned private development along Washington Blvd. which will promote affordable homes, good jobs and homeless support services. Residents and small business owners in attendance at the Day of Action on April 18th will have the opportunity to learn more about developing CBA's with other firms looking to build developments in South Central Los Angeles and become have an active voice in the future development of their community.
Event sponsors include: CDTech, Council District 9, Santee Education Complex, Public Allies Los Angeles, ServiceWorks Los Angeles and partial support from Starbucks foundation.
For more information about the South Central Los Angeles Day of Action, contact Vanessa Vela-Lovelace at (213) 763-2520 xt. 248 or vanessav@cdtech.org