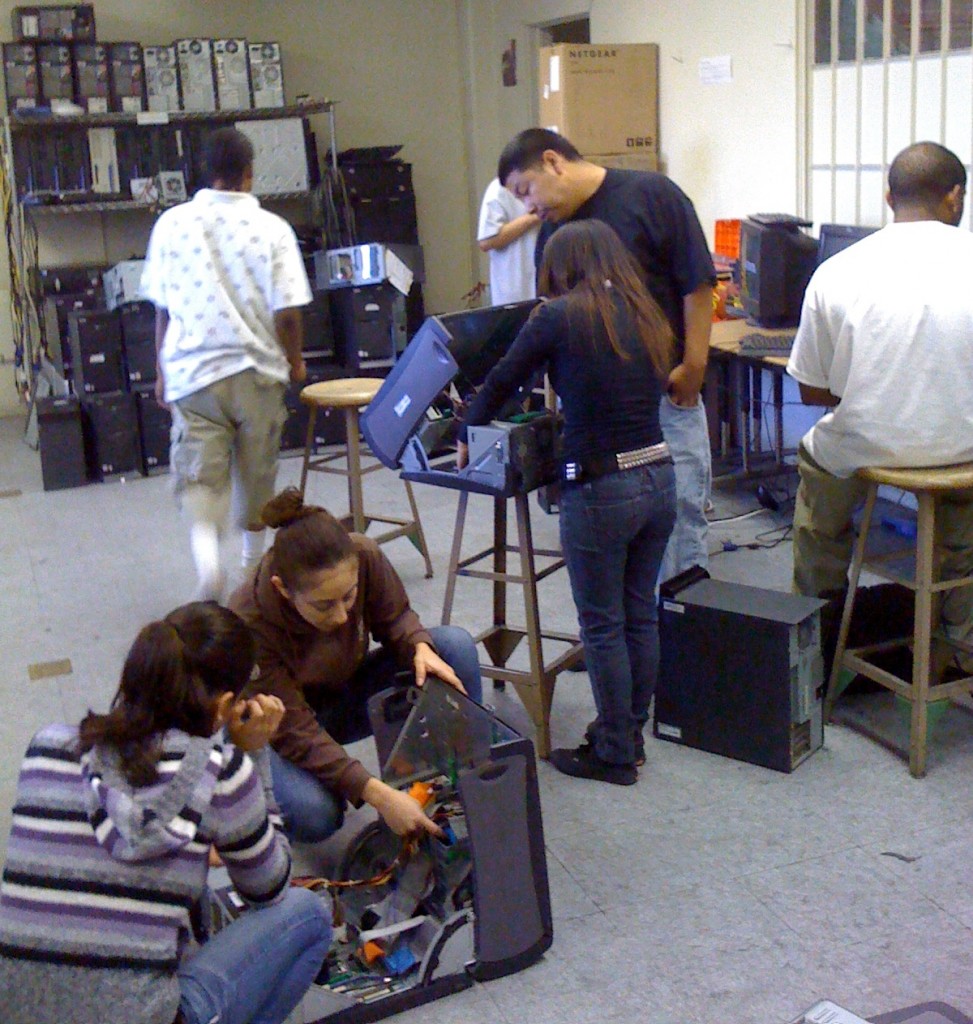 CDTech's Tech Corps is a 4-week training program for young adults aged 17-24 in Computer Refurbishing, Digital Arts, Business Applications & Budget Management and Leadership Development Training.  After they complete their training the Tech Corps participants go out into the community and become teacher aids at our different community computer training sites to complete from 8-16 hours of work experience and share their new found skills to youth and adults.
The program is designed to introduce young adults to alternative careers in technology related jobs, train them in managing their finances, resumes and business related letters writing and spreadsheets and to hone their leadership skills to become positive role models and leaders in the community.  Tech Corp trains 20-22 youth every month and we have had a 100% retention rate.
Applications are available at CDTechLink Center Monday-Friday from 9:00am-5:00pm. These positions are offered monthly from January 2010 to June 2010. Applications are due the second Friday of every month. You may call Ann at 323.235.8320 x302 or email us at; techcorps@cdtech.org for more information.